University of Wroclaw- University of the Third Age (POLAND)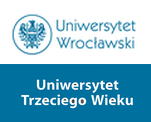 The University of The Third Age (U3A) is a part of the University of Wroclaw (Poland) and it is one of the largest institutions for seniors education in Poland- very well known in the country, with many international contacts (in East and West Europe) and also one of the oldest in the world - the first U3A was founded in 1973- ours was founded 2 years later. One of the U3A most important goals is to involve seniors in educational and communal activities so as to avoid the personal and social effects of ageing.

We cooperate with many institutions, such as: local government, politicians, schools, universities, NGOs. We are constantly looking forward to establishing new contacts and exchanging cultural experiences – all this will be useful for our future activities. And as a member of European Federation of Older Students at the Universities (EFOS) U3A will disseminate the projects results and good practices among the partners organizations from all Europe.

The students of the University of the Third Age are over 60 years old (up to 94), and most of them live alone. As elderly people (mostly women – about 90% of the students) they are at high risk of social and digital exclusion. Many of ours learners are actively involved in the direction and realisation of many projects. U3A in Wroclaw has already 2 inter-generational experimental theater groups, a cabaret and a Poetry theater. Every group is working with various techniques of expression and the most active leaders will be involved in the project.

In this project the U3A in Wroclaw is primarily interested in the academic dimension of the planned activities: in our opinion it is very important to test and develop methods of motivating and educating seniors, who need a special kind of treatment in the learning process.
ALA Nun' Álvares Gondomar (PORTUGAL)

The ALA Nun' Álvares Gondomar was founded on September 30, 1923. It is an Institution that promotes several activities related with non formal adult education, sport, culture and recreation, located in Gondomar, Portugal. Its objectives are: To provide its members and all comunity the possible means of education, culture and recreation, such as lectures, courses, meetings, Workshops, conferences, music, theater, and others cultural and eduactional activities.
In 1924 this institution founded their "Schola Cantorum" and later this Group gave rise to a band music.
This Institution is also very involved in cultural activities since 1926. In this year was created the Theater Group, which later gave rise to the current Amateur Theatre of Ala Nun' Alvares de Gondomar, that are an important mean to promote cultural and educational activities in the community.
This Institution has also a Music School, where students could learn how to play several musical instruments, like Guitar, flute, organ and piano.
This institution is also very conected with the learning and the pratice of several sports activities, such as the Volleyball, the School of Tennis, a School of Recreational Table Tennis with the aim not only to compete but also to disclose their practice. Related with these activities the Institution also promotes several other activities for the comunity and their adult learners such as the maintaining gym for ladies, Children's Gymnastics, Jazz Dance, aerobics and maintenance for men, and karate, which came to have a significant number of subscribers.
During the project ALA will create a SOS Portuguese Language Course in order to teach some word and expressions of Portuguese language for all participants. Will be organized a class of Theater where the seniors will learn some interpretation techniques with a professional help from a Professional Young Theater Company. During the classes they will also have lessons about how to use the internet (blog; facebook). Within the project also will be organized a Workshop for all partners about an interactive theater piece based on the exploitation of European Tales and oral tradition in order to promote new methods of interactive learn.
In this project ALA will bring an added value because we have huge experience in the promotion and developing of several educational, cultural and social inclusion activities in local community that could be a good support for the activities related with this project.
The Poetry Circle Nowhere
The Poetry Circle Nowhere is a group of passionate writing performers who experiments with the boundaries of performance poetry, spoken word and storytelling.
The Poetry Circle comes together on a regular basis to train in writing and performance and to work on plays and performances for theater, clubs, festivals, exhibitions and open spaces. The group gives workshops and collaborates with artists from various disciplines, like theater, writing, visual art, photography and music, both national as international. They work with a variation of directors, theater makers and other artist on shows and performances.
Since its inception in 2008 the Poetry Circle Nowhere has built a repertoire of 6 full theater shows. The shows have been performed in theaters and on festivals in the Netherlands, Belgium and in the United Kingdom (Manchester), as part of an international theatre festival. Besides the theater shows the PCN creates many short performances for all kinds of events.
The Poetry Circle Nowhere exists of six groups in different cities, Amsterdam, Eindhoven, Groningen and Rotterdam and will continue to grow in 2013. The Poetry Circle Nowhere is part of Youth Culture House Nowhere. Nowhere offers workshops, masterclasses and talent classes for children and young adults and offers a stage by organizing festivals and talent nights.
The performers are between the ages of 18 and 35 and come from very diverse backgrounds. Culture, background and language play important roles in the making of performances and play.
The main goal is to bring people together who uses writing as a powerful tool for self-expression. It allows them to express themselves in their own language, and it allows them to address issues that they find important. They tell the stories of the cities, recognizable stories for a large and diverse group of urban young people. Reflecting on small and big things in life, rhyming critically about current events or simply writing a beautiful poem about last night or an ode to love. To refer to the world, to honor poetry, to tackle the bigger political and social issues of life and to bring to the surface the treasure of personal and recognizable experiences.
"Poetry is the unexpected utterance of the soul. Much more than the manipulations of language, it is a necessary art by which we live and breathe."
~Mark Nepo~
www.poetrycircle.nl
Österreichisches Trainingszentrum für Neuro-Linguistisches Programmieren und
Neuro-Linguistische Psychotherapie (AUSTRIA)
The Austrian Training Center for Neuro-Linguistic Programming and Neuro-Linguistic Psychotherapy - The Academy for Coaching and Psychotherapy (short: OETZ-NLP&NLPt) is the oldest NLP training center with the highest number of seminars, courses and training days in Austria and the first NLPt training facility in Europe. Founded in 1984 and organized as a chartered non-profit association, we have the status of a private academic institution. We provide state recognized trainings for
• Chamber of Commerce accredited professional trainings in coaching & counselling
• Ministry of Justice accredited training for conflict mediation
• Ministry of Education approved MSc programme for coaching and mediation / coaching and human resources
• Ministry of Health accredited training in clinical psychology and health psychology
• Ministry of Health accredited curriculum for the psychotherapeutic propaedeuticum
• Ministry of Health accredited curriculum for the psychotherapeutic special training in Neuro-Linguistic Psychotherapy
• further education for psychotherapy and counselling ÖBVP since 1997

We are further accredited by the EAP as a European Accredited Psychotherapy Training Institute (EAPTI) and by the European Coaching Federation (EuCF). As quality in training is very important for us, so our organisation has an ISO 9001:2000 certification.

Our curricula are based on Neuro-Linguistic Programming (NLP) that we consider as an environmental, socially responsible and highly effective psychological method of communication, coaching, supervision and mediation. We see NLPt as respectful, client-oriented and efficient method of therapy.

We focus on the one hand on the professional education and training of communicators, primarily coaches, mediators, therapists and staff developers, on the other hand on the training of NLP applications for management, sales and social professions.

Within the theatre work we would like to work on different improvisational theatre techniques and their impact such as playback theatre by Jonathan Fox, theatre sports by Keith Johnstone or theatre of the oppressed by Augusto Boal as well as on the language aspects such as foreign language acquisition through theatre or body language as common lingua franca.
Associazione Alpha Centauri (ITALY)
The cultural association 'Alpha Centauri' operates in several fields such as the theatrical, cultural and social, sport-environmental and informational ones, it operates in the health care system and in the non-formal education system as well, directing his activity to the associates and to the citizens in general, throughout life long learning activities.
'Alpha Centauri' has gained the attention of volunteers which have been working for several years in jailhouses supporting activities for the prisoners of 'Casa Circondariale di Ferrara' (Ferrara County Jailhouse) formalizing and systematizing the work that has been conducted with the detainees by the citizens and by professionals operating in different fields: formal education, medical system, agriculture, environment, sport and culture. Moreover, Alpha Centauri coordinates the volunteers committed to improve the quality of life in the jailhouses.
Alpha Centauri collaborates with local authorities (Municipality and Regional Institutions), Azienda Usl (National Health Service), Centro Servizi per il Volontariato (Volounteer Centre) and others organizations active on the territory fostering active citizenship and supporting Continuing Education programs, social cohesion and intercultural relationships. The association is also committed to the organization of initiatives that aim to sensitize the public opinion to the processes of 'governance', promoting the relationships between citizens and institutions as well.
Alpha Centauri has a particular interest in all the initiatives with an European dimension, into the diffusion and into the exchange of good practices between European countries.
Since 2007 the association has developed a significant experience in the Grundtvig program, especially in Learning Partnerships and Workshop. Alpha Centauri has been leading for several years theatrical workshops whose objective is the formation of actors-trainers, social operators, street operators and volunteers that will be able to use the theatre in different fields, with a particular accent on the situations in which a social disadvantage is manifested (for instance in the jailhouse system, in the mental health, or in the disability field, ...). Alpha Centauri strongly believes in 'learning by doing' method, in which the artistic practices are combined with an inclusive approach. This project will be a great occasion to share knowledge and european values for our associated.
ELEPHANT MUSIK (FRANCE)

The original object of Elephant Musik association is to aim at the creation and promotion of alternative music from traditional rhythms and remixed world music. But the scope of the association has been broadened to non-formal art education and creation.

We achieve our goals by teaching the younger generation - with the help of the older generations - about traditions, and especially the ones linked to artistic expression of all kinds, which can be music but also in a larger famework of body expression and theater. To achieve all this, we organize group work, representations and shows which enhance the need of an ethical work together and solidarity.

We strongly believe in the importance of lifelong learning and that participation in artistic learning paths acquires a central meaning related to self-development, especially in contexts of high level of exclusion and social disadvantage. Many people do not have the opportunity and experiences of self development, to be included in society and actively involved in the local and European context.

We believe that a key competence for lifelong learning is to develop well-educated and well-trained citizens who participate in stimulating learning opportunities for citizens from a number of partner states and extend their intercultural awareness, examine their own attitudes and accept the norms of other cultures.

In the field of non-formal creation, we tend to explore and learn about the artistic achievements of other times and other civilizations in order to use them again and to re-visit them after adapting them to the actual world and state of the art in terms of knowledge about the foundations of organized human performing behaviors and practices.


This project has been funded with support from the European Commission. This publication reflects the views only of the author, and the Commission cannot be held responsible for any use which may be made of the information contained therein.